636-978-3321
Jesus Reigns at MKS!
SPARK
Dance Classes for 7, 8, & 9 Year Olds
Placement Tips:
At the start of a session, this level is typically recommended for 7 and 8 year old students.  If it is later in a session, if a student is still working on the mastery phase of this level, and/or if students prefer to be with students who are a bit younger, 9 year old students are welcome! 
Students who are 9 at the start of the session and/or have prior dance experience can be considered for our IGNITE level as well, and we can help you navigate that when you call 636-978-3321 or email us at [email protected].
2023-24 School Year Classes
Enrollment for the School Year is now open!  We would love for you to join us!
TYPE "SPARK" IN THE SEARCH BAR BELOW TO FIND CLASSES –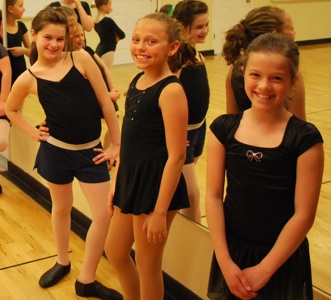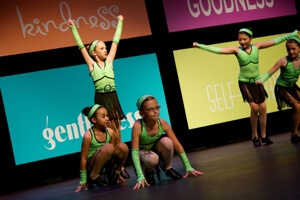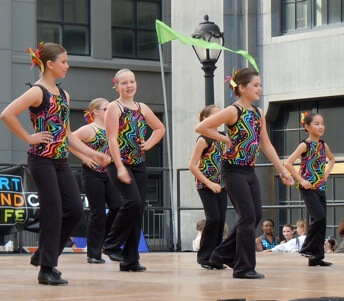 SPARK – Ages 7-9
Ballet & Tap Combo 
These classes are essential for students who want to develop their skills in Ballet and Tap technique. Students will focus on learning skills and combinations as well as developing their own sense of movement style and preferences. In the Ballet classes, students also learn the stories of various famous Ballets, helping the stories that have entertained through the decades come to life! This class is offered with Ballet & Tap in combination with a half hour of each discipline every week.
Jazz/Hip Hop
A great introduction to upbeat, energizing movement through Hip Hop and Jazz Dance.  Some Hip Hop tricks are taught in a fun and safe atmosphere, using a variety of Tumbling mats. Necessary flexibility and strength training ensure proper progression of skills and technique in both styles.  Fundamentals are taught through planned warm-ups, technique practiced across the floor, and choreography that will leave your dancer smiling!
Musical Theatre
Lights!  Curtain!  Action!  In this class, your performer will explore the essentials of acting, singing, and dancing, and learn to use them at the same time.  Improvisation games will also be used to help students grow in confidence and develop ways to respond and interact with fellow performers.  Everyone has a story to tell, and this class provides students the tools to do just that!  Be ready to have some fun and take the stage!
Dance Team/Poms
Does your child love to SPARKLE?  Dance Team/Poms is a great way to become familiar with the fundamentals of Jazz, Pom, & Kick, while also learning valuable lessons about leadership and team building.  This class is great for dancers who may be interested in joining a dance team in the future- teaching them to be stellar leaders who will stand for integrity and be positive role models among their peers!
Sampler Class
Students will get to dive into a variety of different styles and build a combination using all of them!  Check out the following included genres that will be covered each week:
Week 1  – Ballet
Week 2 – Tap
Week 3 – Jazz
Week 4 – Dance Team/Poms
Week 5 – Musical Theatre