636-978-3321
Jesus Reigns at MKS!
My King Studio was founded in 2002 as an outgrowth of a church dance ministry. As the ministry kept expanding, parents and kids wanted dance lessons that honored God. That's still a major focus of the studio–we strive to teach dance in a Christ-centered environment. Dance MKS style isn't about raising yourself up, or flaunting your skills. It is about using your talents, exercising your body and mind and building character.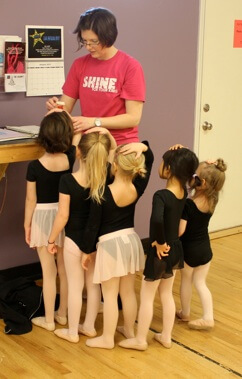 Director - Michelle Revelle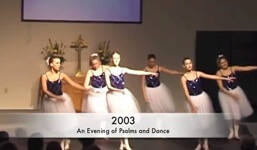 First Dance Concert - 2003
We offer many types of dance including Ballet, Tap, Jazz, Hip Hop, Contemporary, Musical Theatre, and more. We also offer Tumbling and Creative Dance for little ones, and Parent & Tot classes for toddlers.